February 2023 Update: We've just received a small selection of bunk feeders, round bale feeders, stock tanks and gates. Call to check availability.
We carry a small selection of barnyard essentials to assist in the care and management of your animals. Most of our farm supplies can be found on the right side of the upper portion of our store.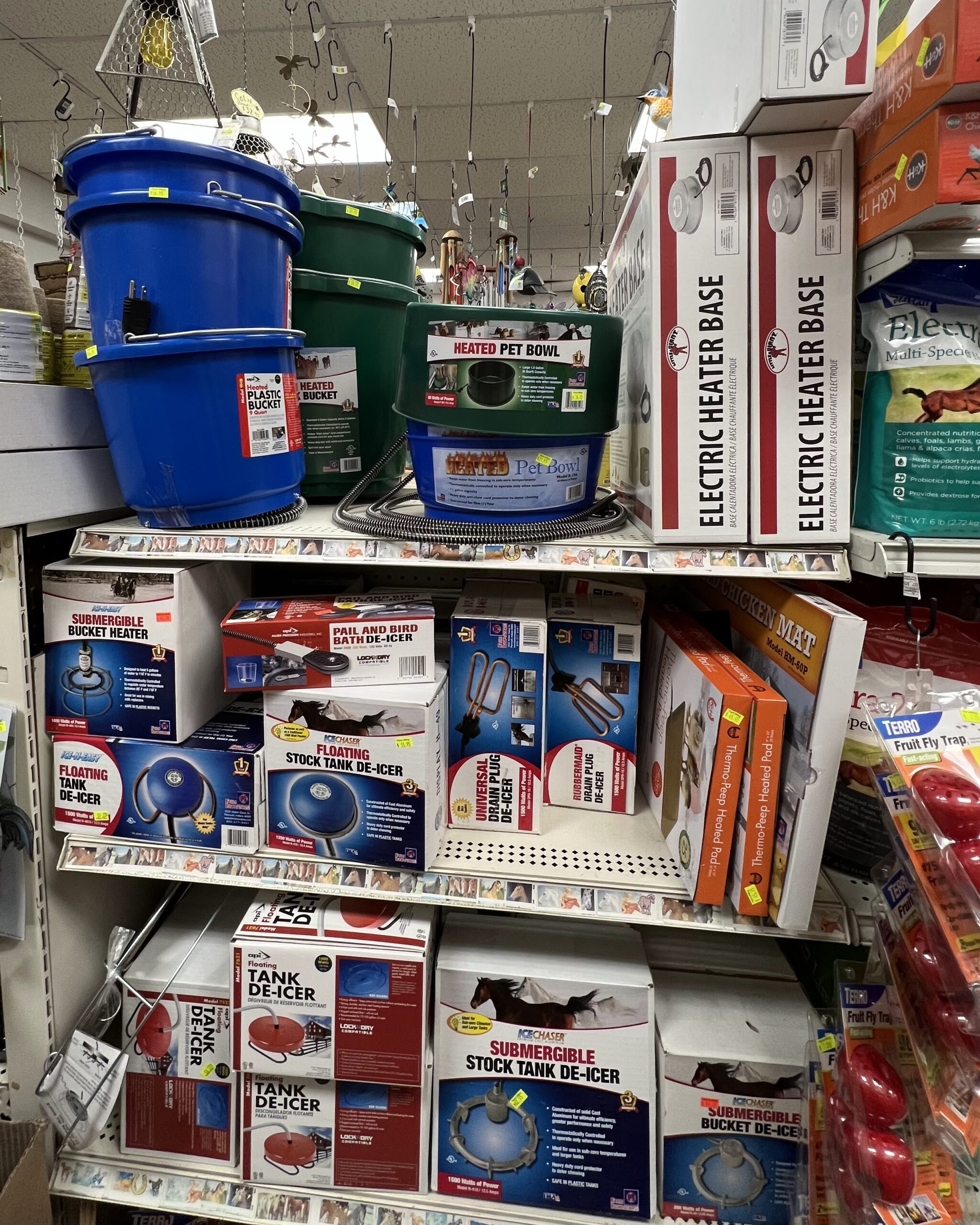 Winter Essentials
Make chores a little easier this winter with heated water buckets, bowls, and stock tank de-icers. New this year– heated mats and pads for animals that need a little extra care or pampering this season.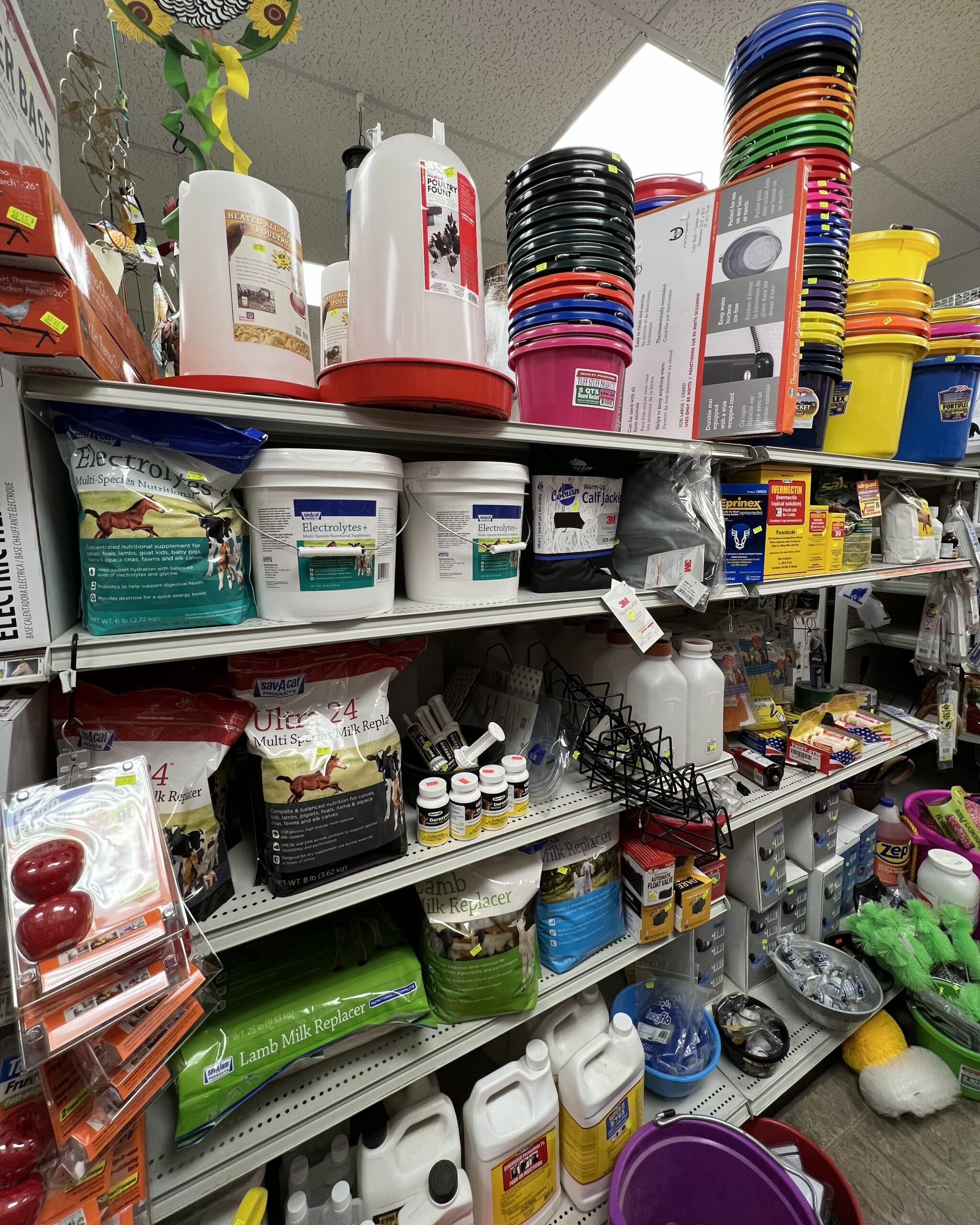 Milk Replacer & More
We have the essentials for the care of lambs, foals, and calves. In store you'll find electrolytes, milk replacers, bottles, nipples, bottle holders, calf jackets and more. We also have 50 lb bags of milk replacer available in our warehouse.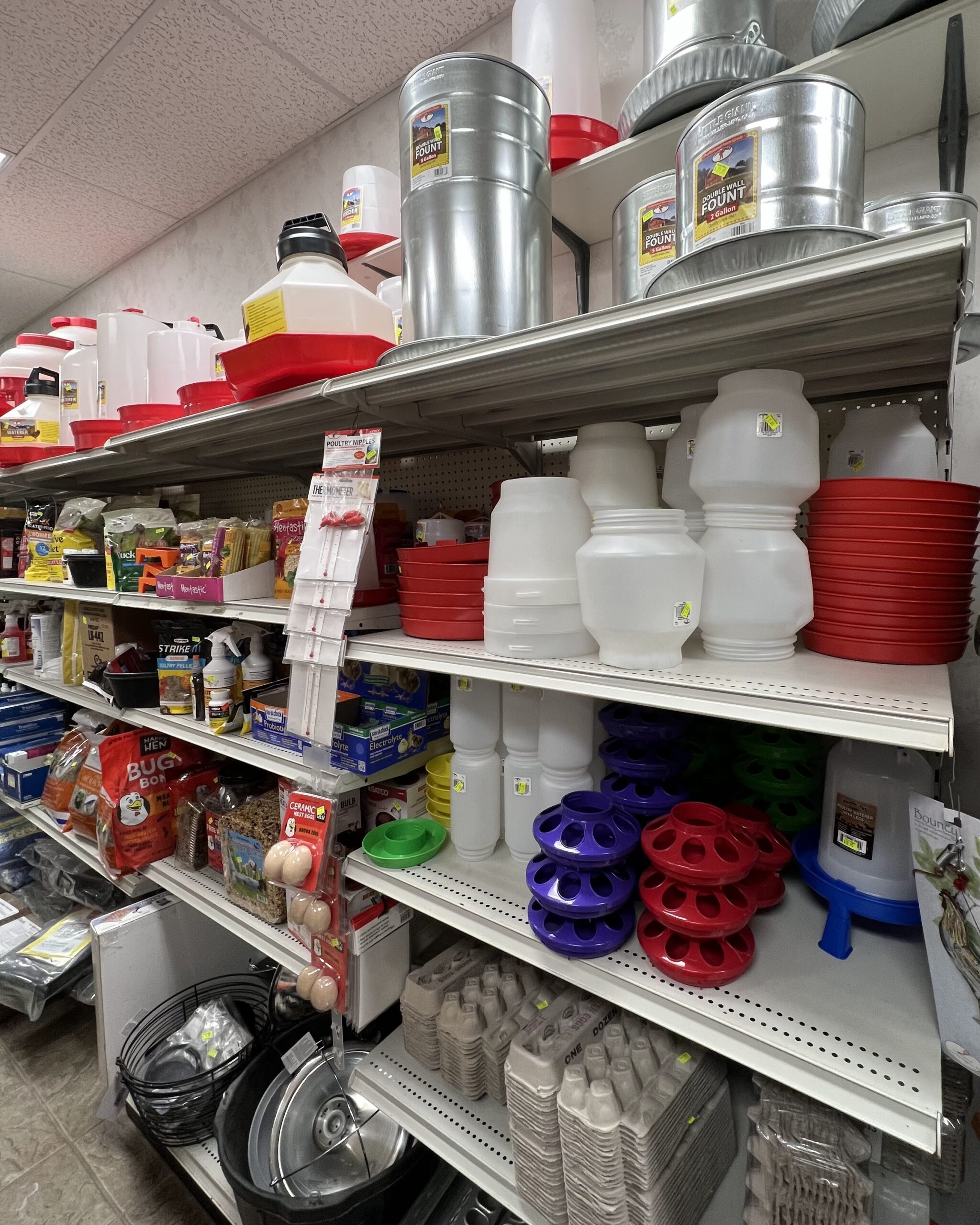 Poultry Supplies
We carry a variety of poultry waterers and feeders as well as brooder lamps and bulbs, electrolytes and probiotics, poultry dust, egg cartons, incubator thermometers (and occasionally incubators), and even chicken treats and mealworms.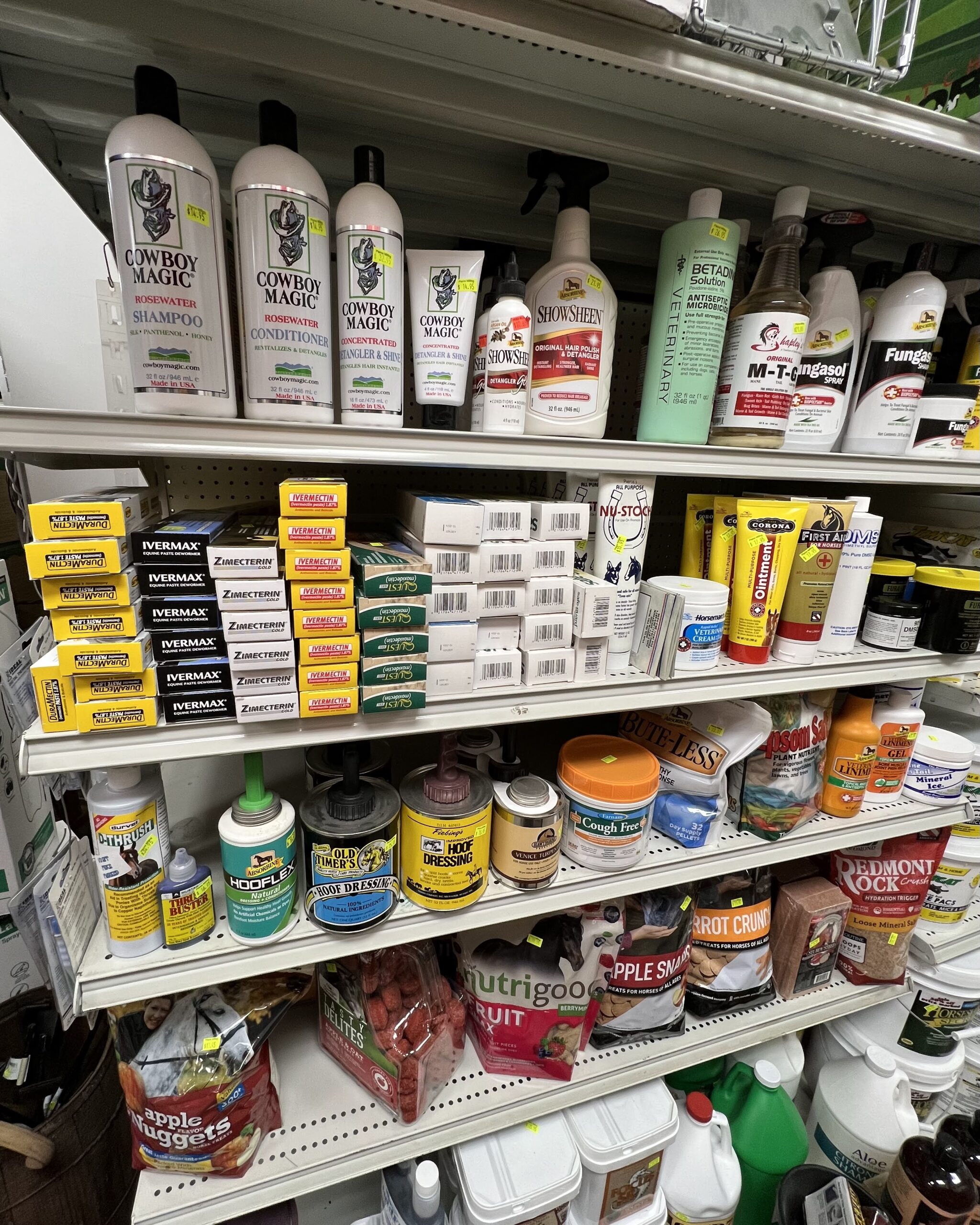 Horse Health
We stock wormer, linaments, hoof care products, shampoos, treats and supplements including products from Source and Redmond.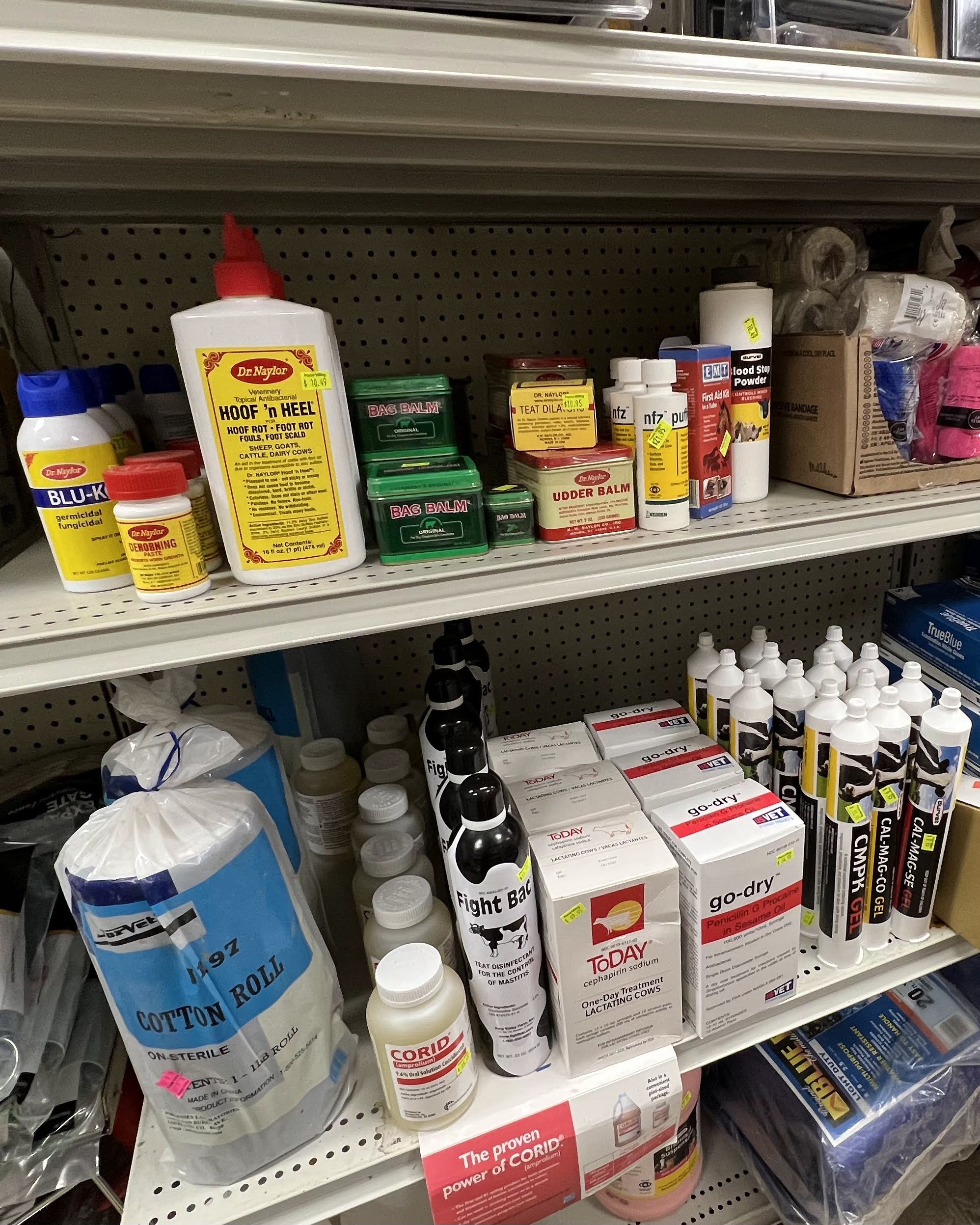 First Aid
We carry a small selection of animal first aid products such as blue kote, blood stop powder, iodine, vet wrap, syringes, and cotton, as well as products for the care and treatment of lactating cows.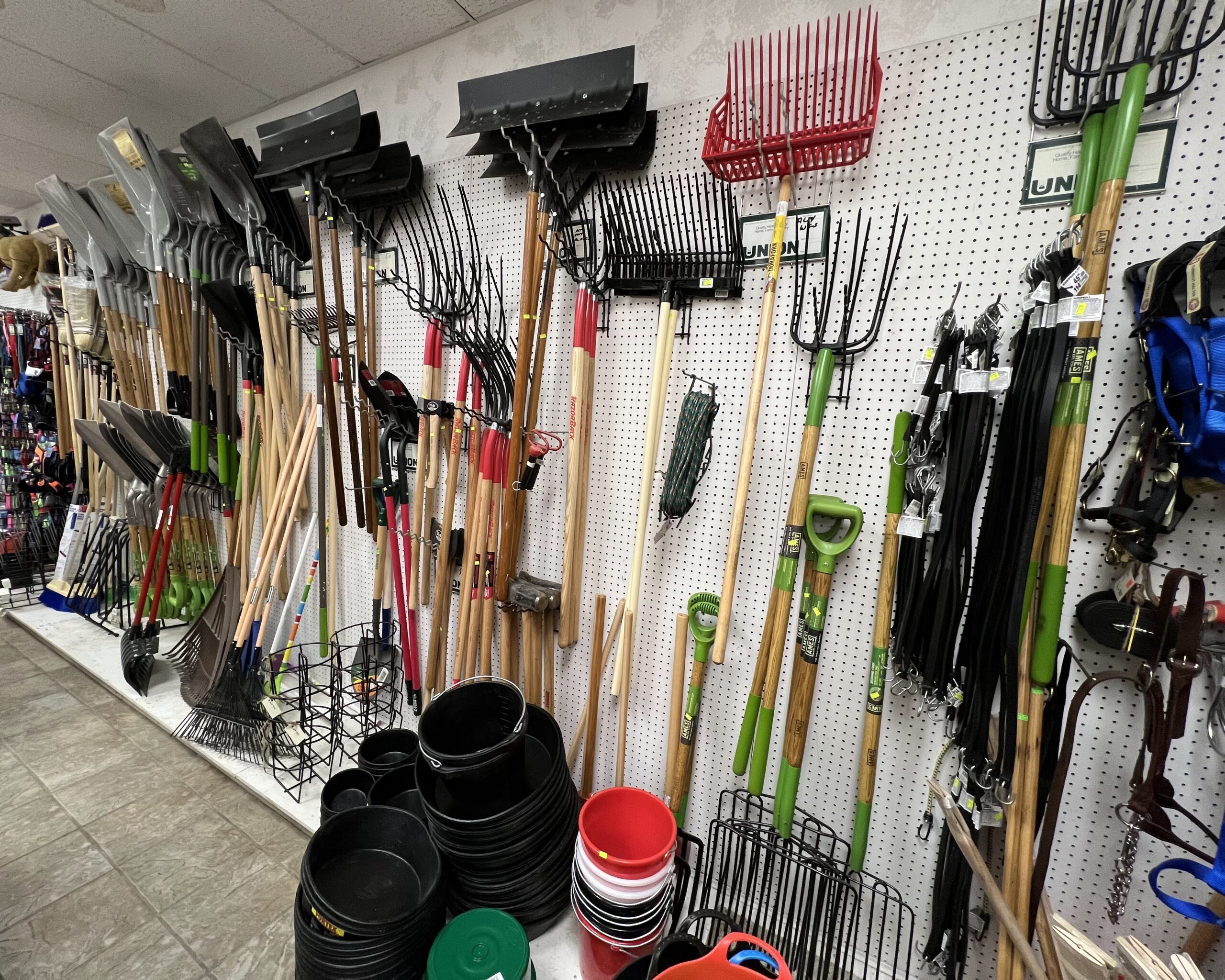 Tools & Implements
Find our selection of shovels, brooms, forks, scrapers, rakes and more against the back wall in the upper portion of our store. Here you can also find hay racks, bucket holders, and part of our selection of buckets.