Treats, toys, and more for all your furry and feathered companion animals.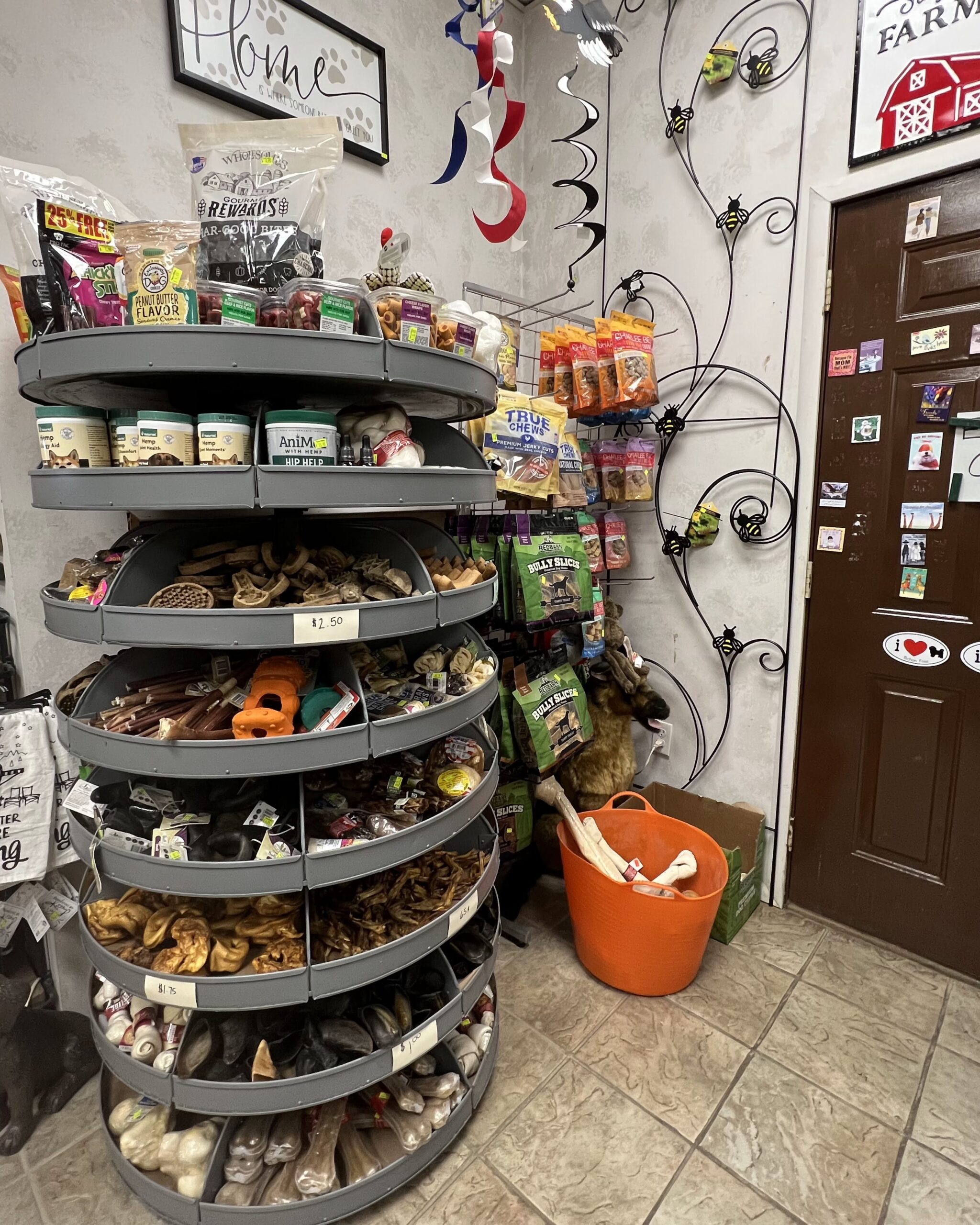 Treat Your Pup
We offer a wide selection of dog treats and toys including bully sticks and slices, pig snouts and ears, knuckle bones, hemp treats and much more! Visit our spinning shelf in the upper portion of our store to treat your pup today.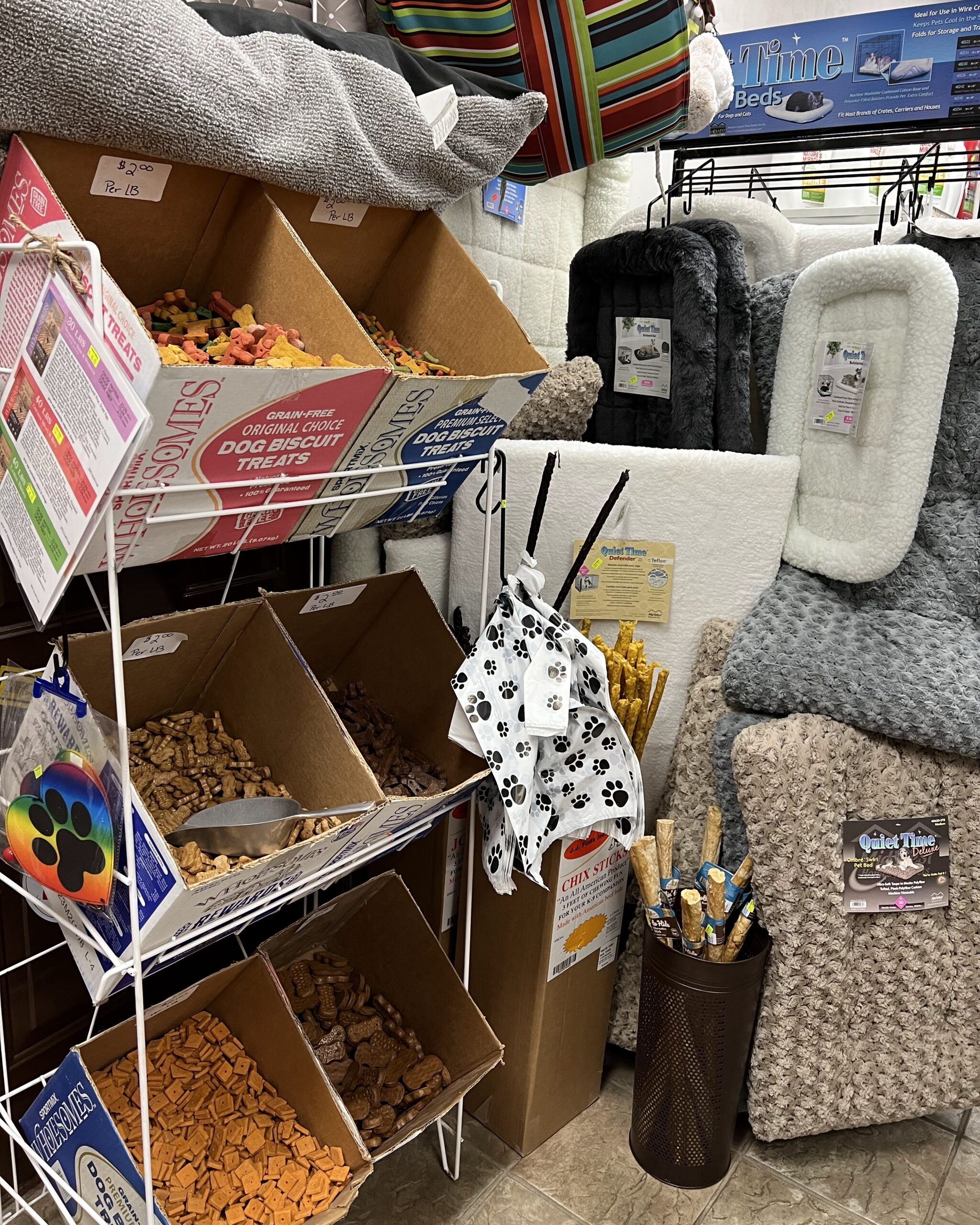 Bones by the Pound
Weigh up fido's favorite with our bulk bones!
$2 a pound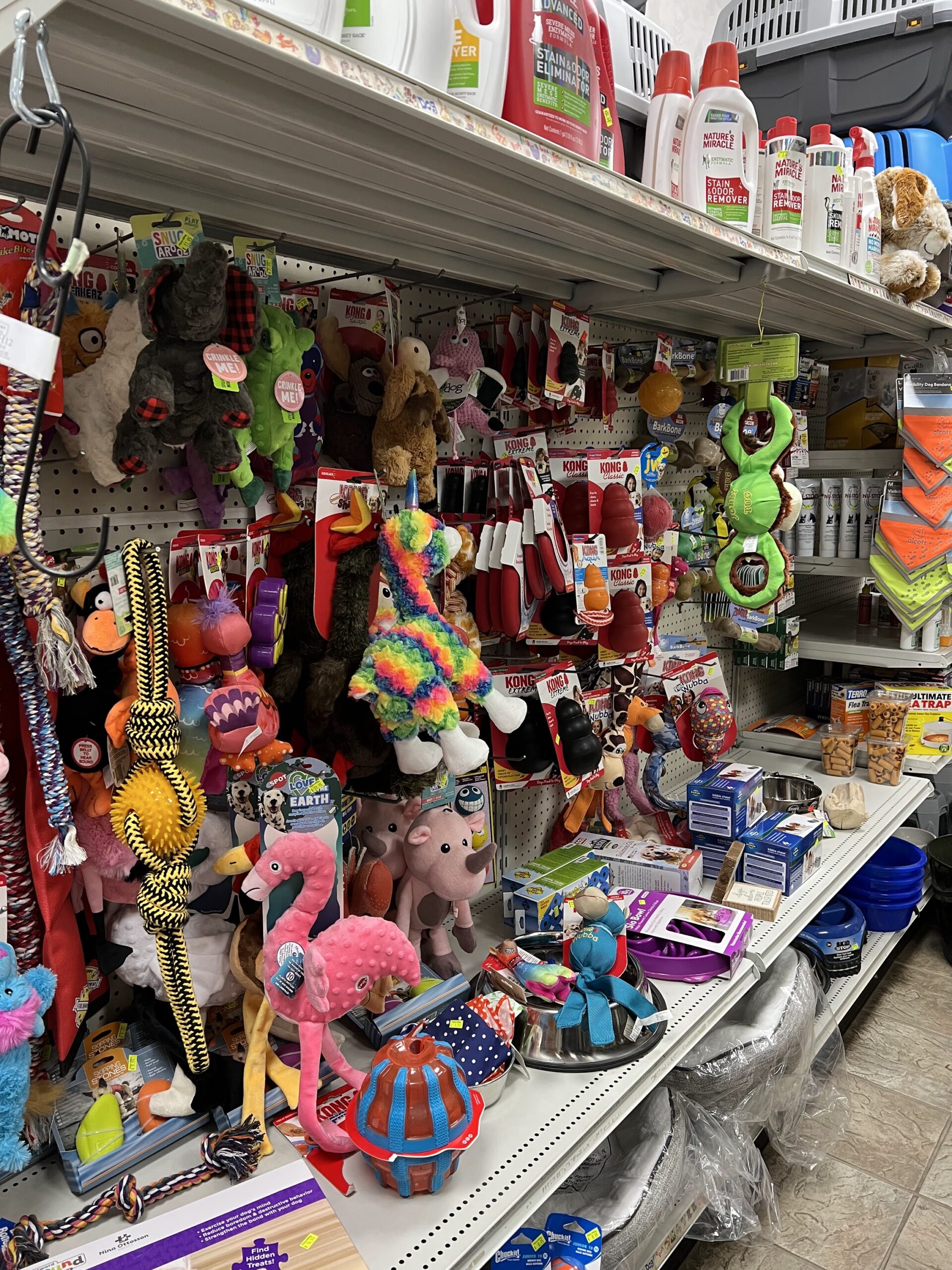 Fetch, Tug, Chew
Our dog toy selection is always changing with new toys arriving each week from favorite brands like Kong, Skineeez, and JW Pet.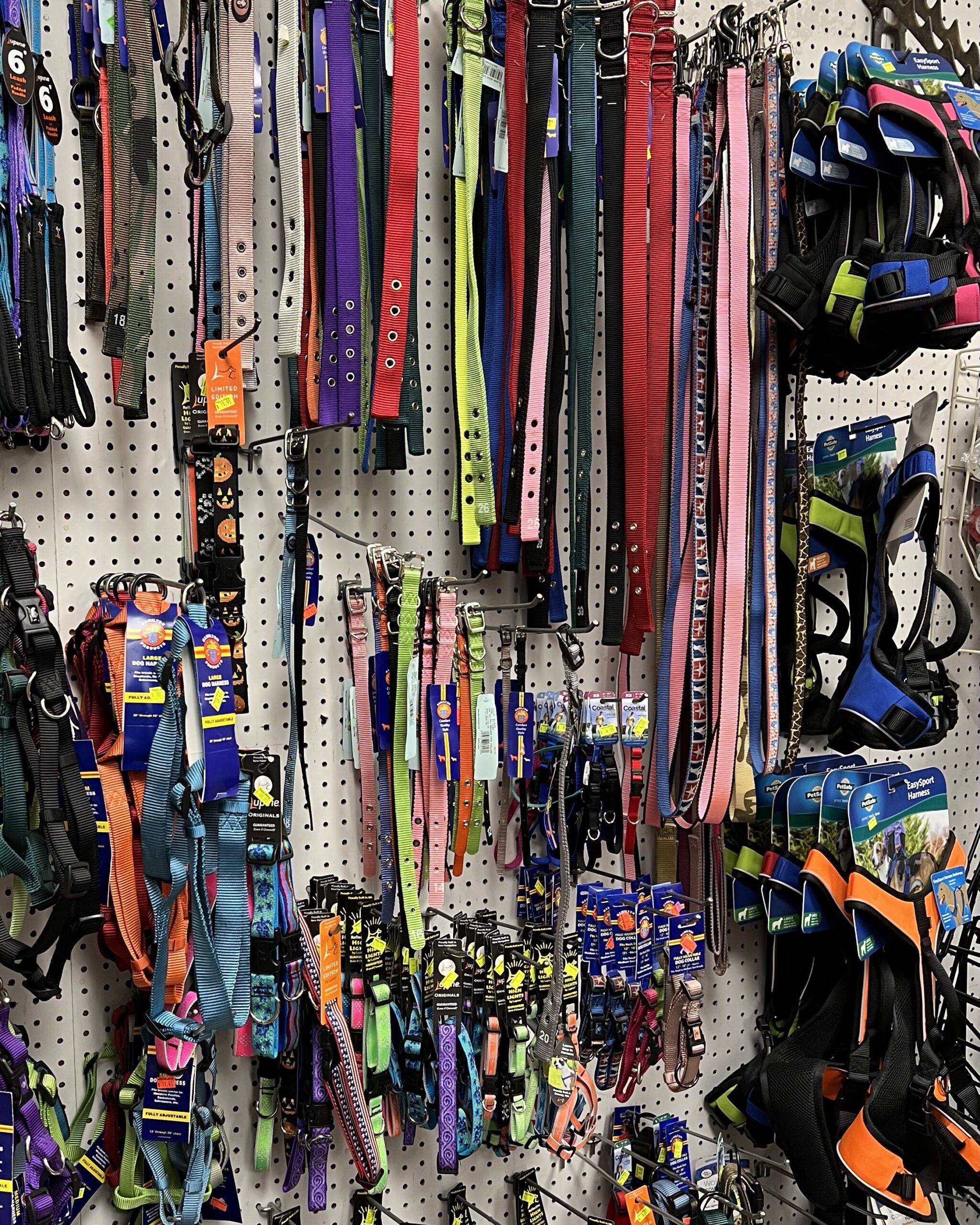 Go For a Walk
We stock quality leashes, collars, and harnesses from Hamilton, Lupine and more. Bring your pup in to try on a new harness or collar or to pick out a new toy or treat!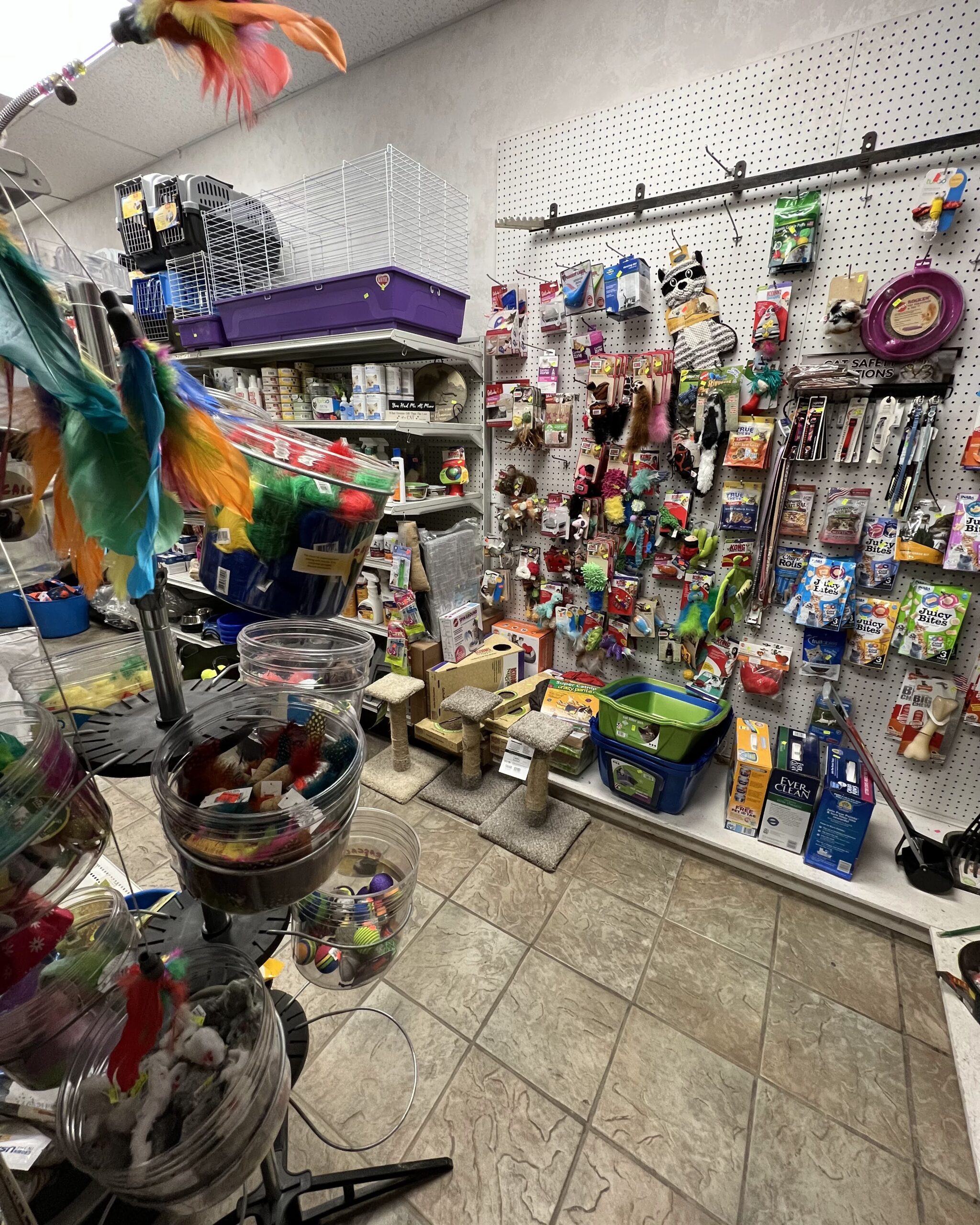 Keep your kitty entertained with our selection of fun toys and treats! We also have a small selection of litter, litter boxes, scratching posts, collars and more!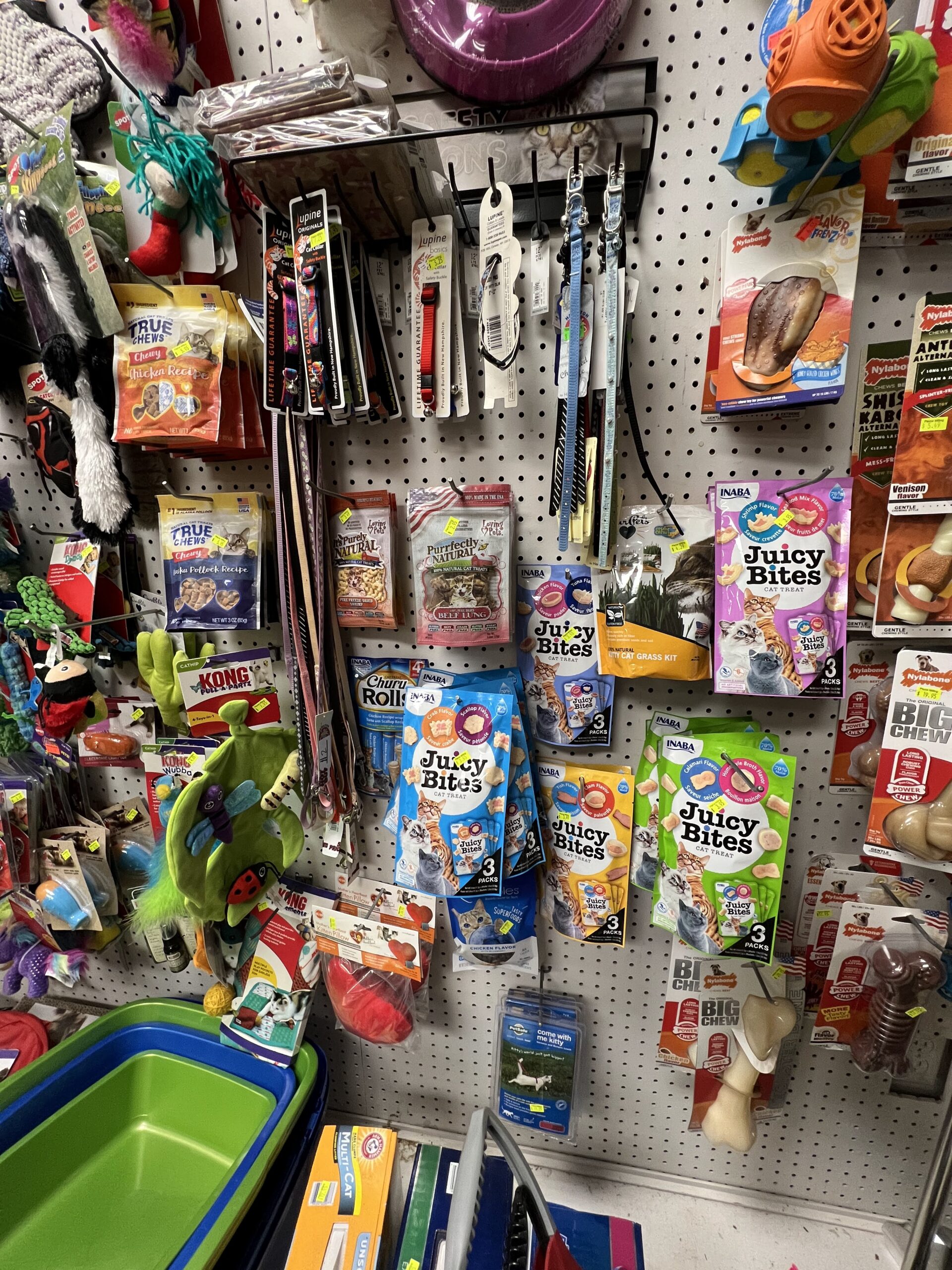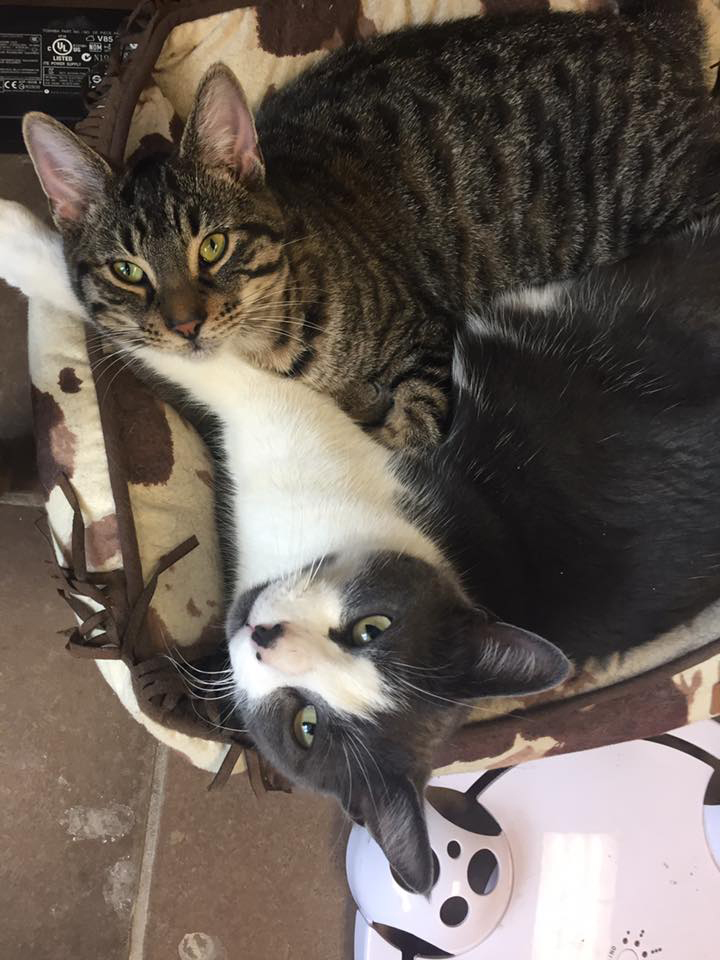 Our four resident shop cats– Tippy, Whitey, Bird and Fred (pictured) will be more than glad to help you browse.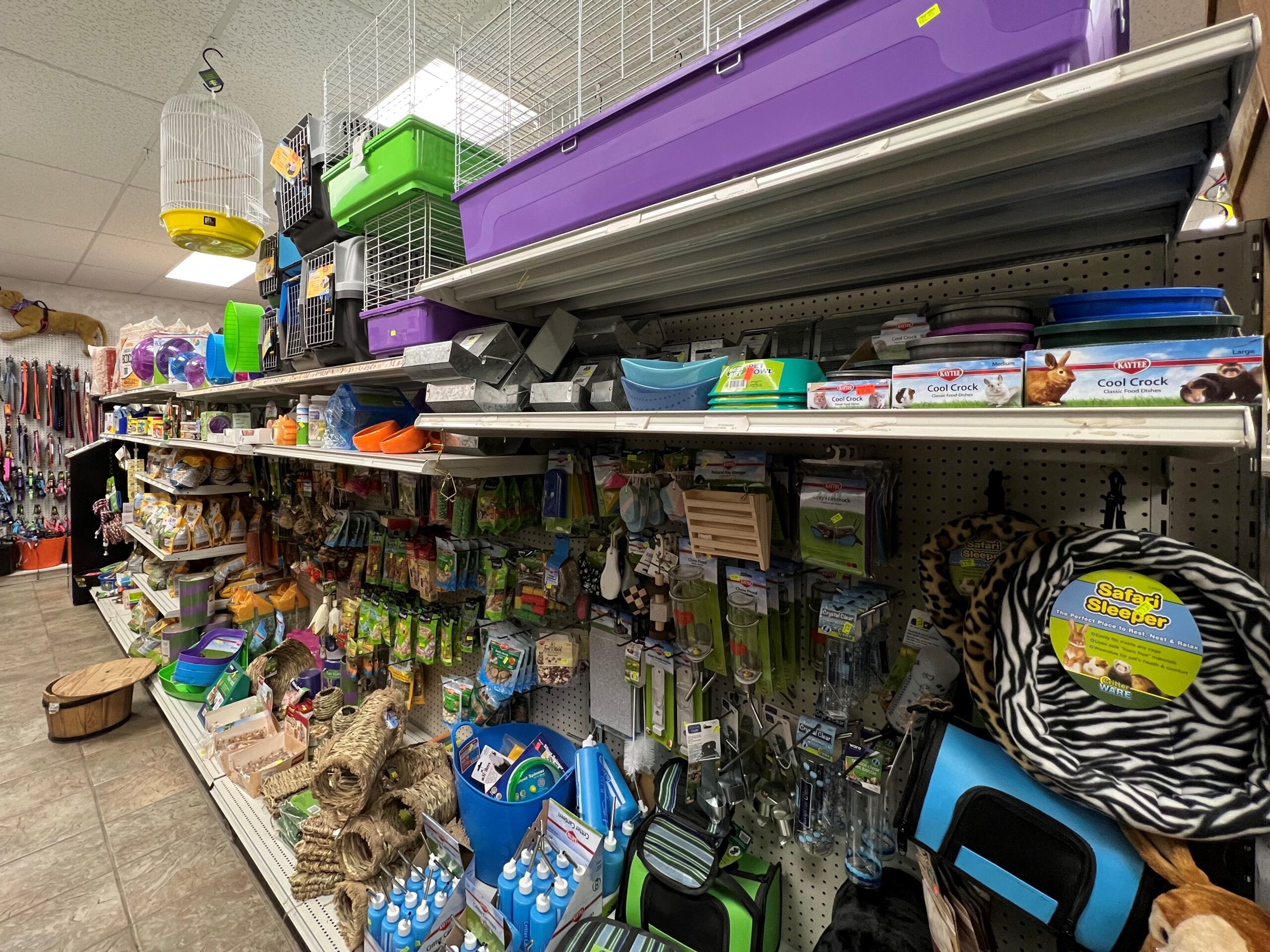 From the essentials, like cages, crocks, water bottles, and food, to fun treats and toys, we have nearly everything you need to care for your small furry friends.
We also manufacture our own rabbit feed which is sold behind the counter in 5 and 10 lb bags, or in the mill in larger quantities. Treat your bunny to our freshly made feed!