We have everything you need to get growing this spring!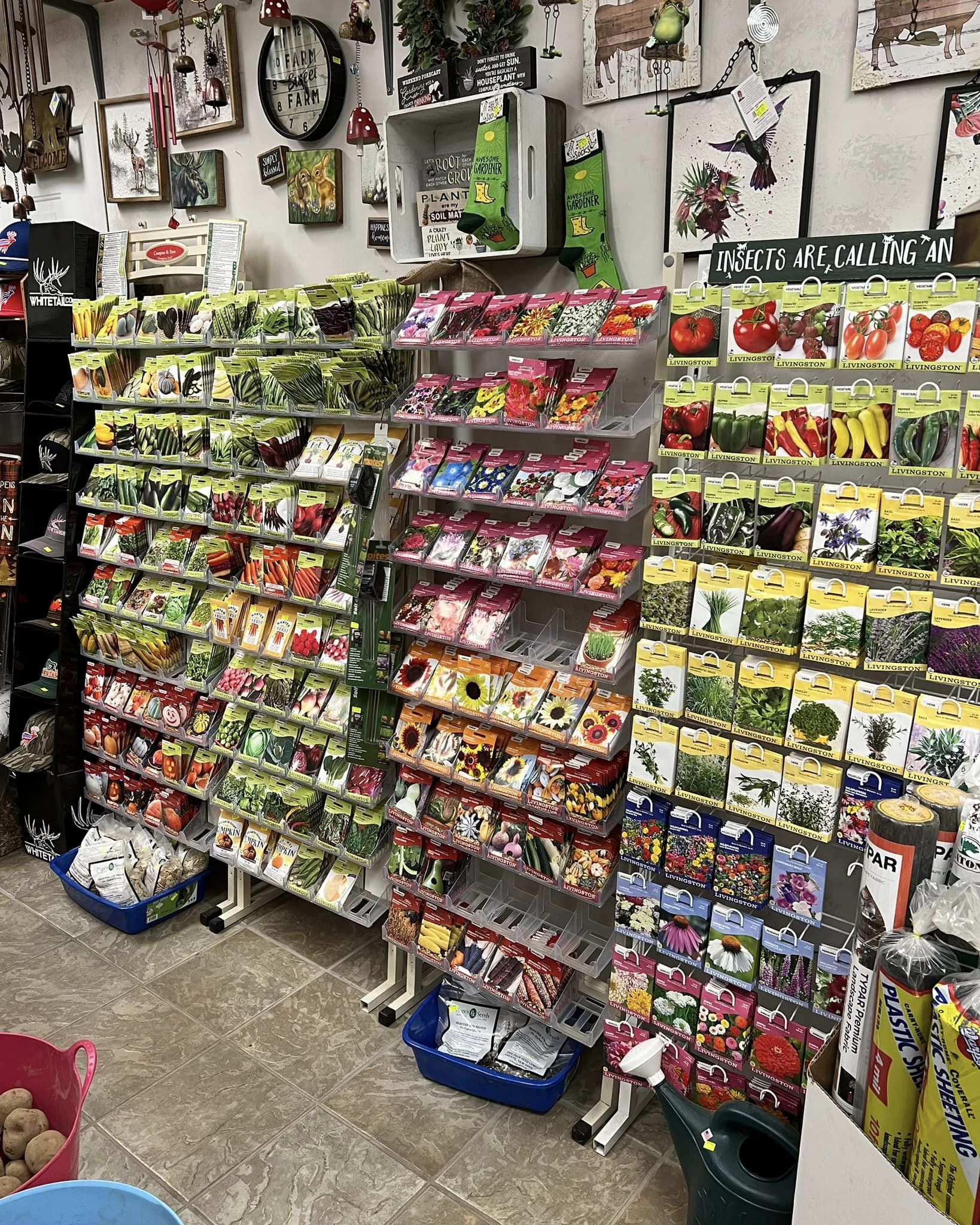 Packaged Seeds
From all your vegetable garden favorites to flowers, pumpkins, and more!
8/2 UPDATE: All packaged seeds are now 50¢ each! We still have lots of herbs, cucumbers, squash, gourds (and more!) available.
Stop in and stock up!
Planting a large garden? Bulk seeds are the way to go. We can weigh up as much or as little (down to .10 of a pound) as you need!
6/16/23 update: We are sold out of all seed potatoes and onion sets for the year.