We have everything you need to get growing this spring!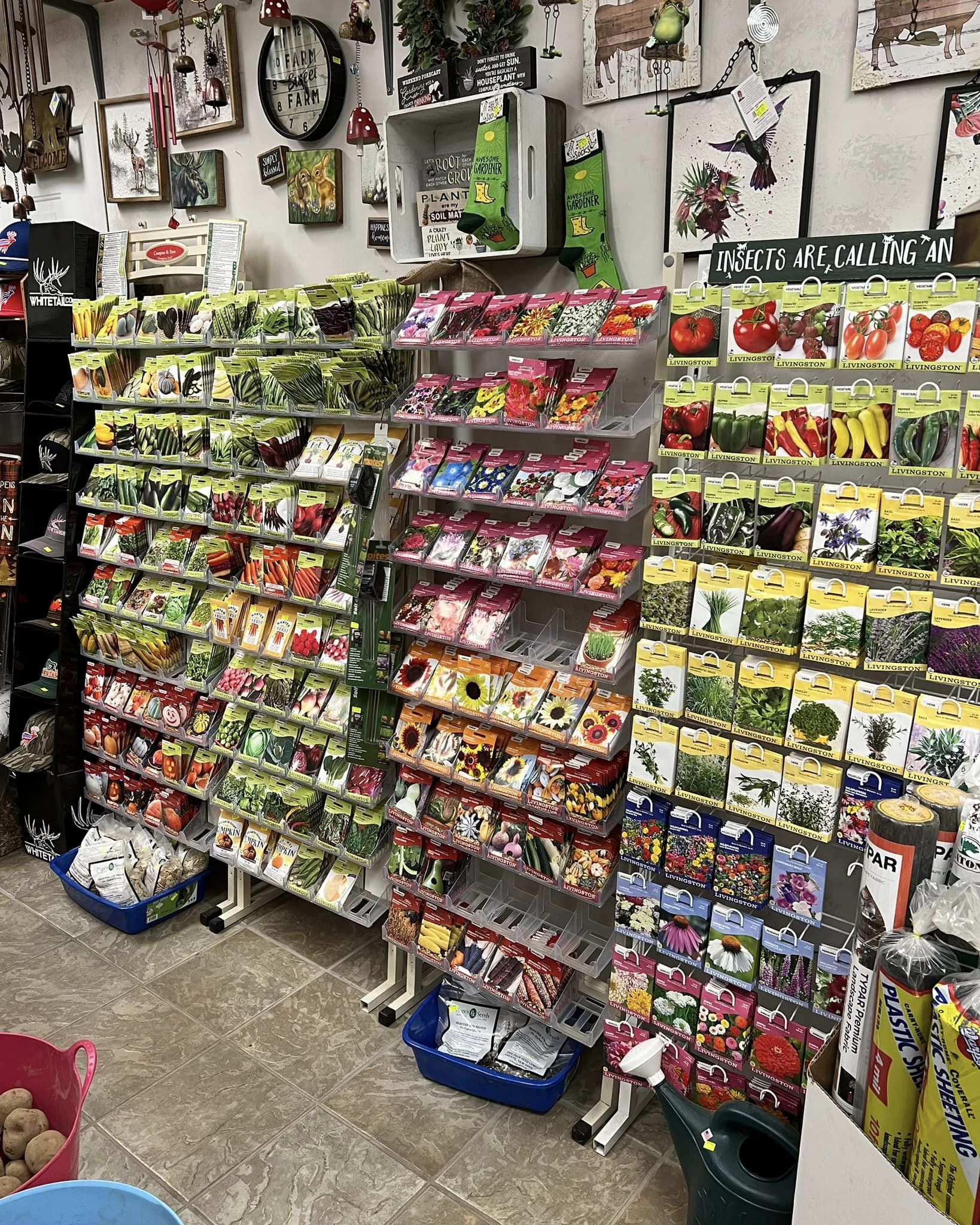 Packaged Seeds
From all your vegetable garden favorites to flowers, pumpkins, and more!
Shop early for the best selection.
Planting a large garden? Bulk seeds are the way to go. We can weigh up as much or as little (down to .10 of a pound) as you need!
6/1/23 update: We are sold out of all potatoes except Kennebec. Give us a call if you'd like us to set some aside for you.