Feed your feathered friends this winter!
Lots of new feeders in stock now.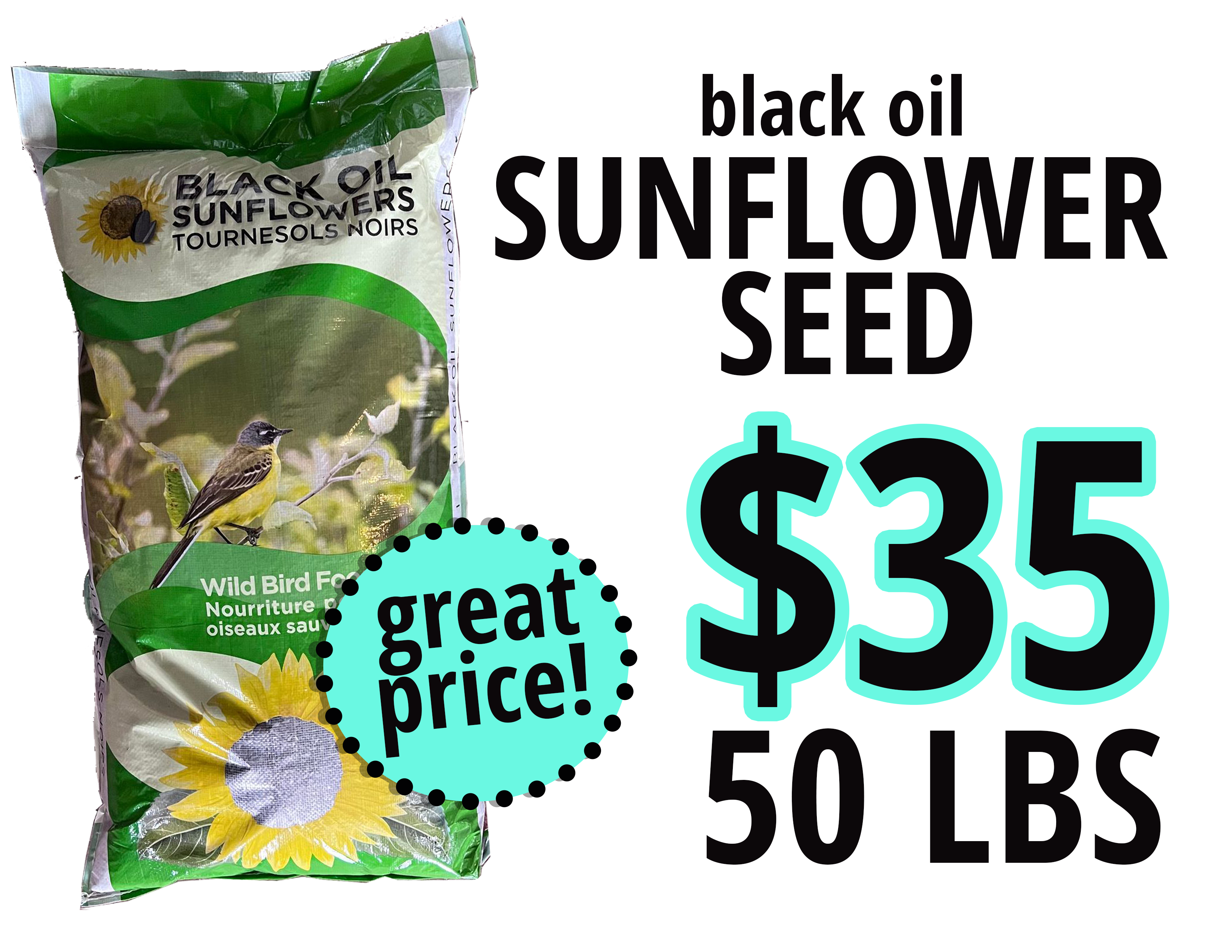 We've got the best price around on black oil sunflower seed!
Black oil is a great choice for nearly everyone that visits your feeders. Rich in oil and high in calories, black oil is the perfect seed for winter bird feeding.

No milo here– we're proud to stock quality bird seed that the birds will love. We've carefully selected blends that we love to feed and we're sure you will too!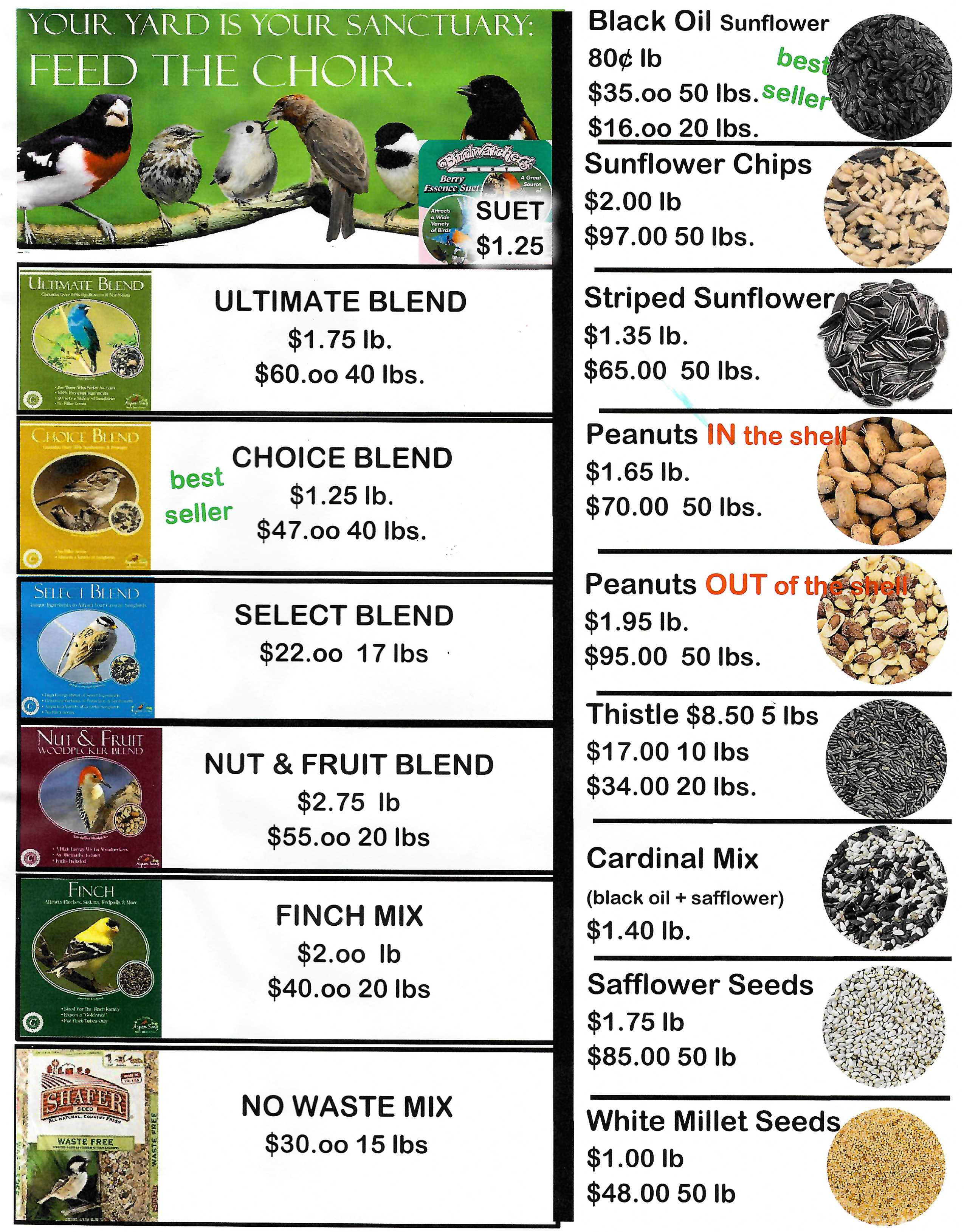 In-Store Wild Birdseed Price Sheet
Want to make a custom mix? Or just want a few pounds of your favorite seeds? We can weigh up as much or as little as you want!
Prices updated 3/17/23
Prices subject to change