Fill your feeders for winter!
 From feeders to heated birdbaths, seed to suet, we have everything you need to treat your feathered friends all winter long.
We're bird crazy and all of the store employees are bird feeders and watchers themselves so we are always here to help you!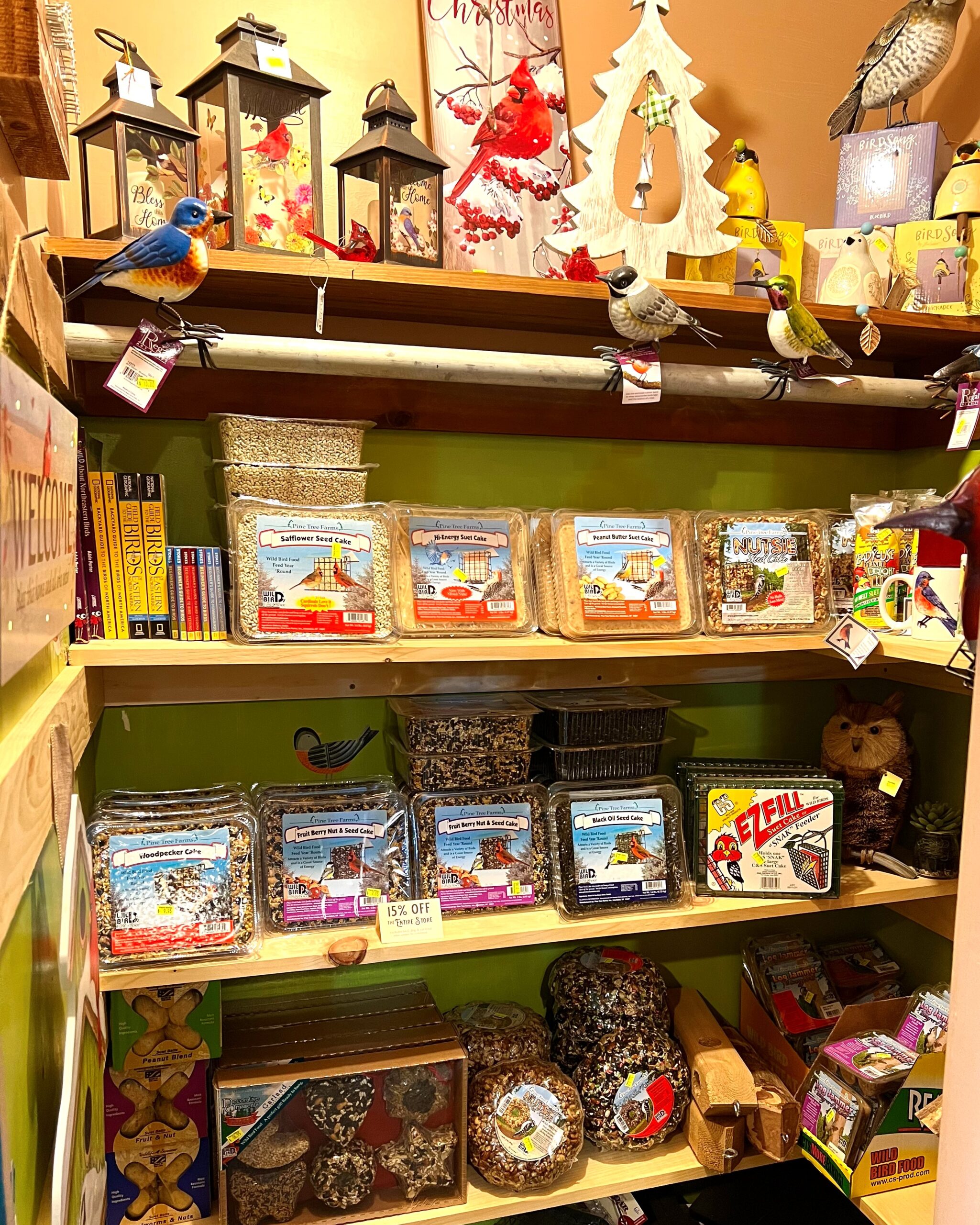 Visit our Wild Bird Section
A nook in the lower portion of our store serves as a grab-and-go one-stop shop for all your bird feeding favorites! Here you'll find seed cakes, suet cakes, balls, logs, as well as bird gifts and decor.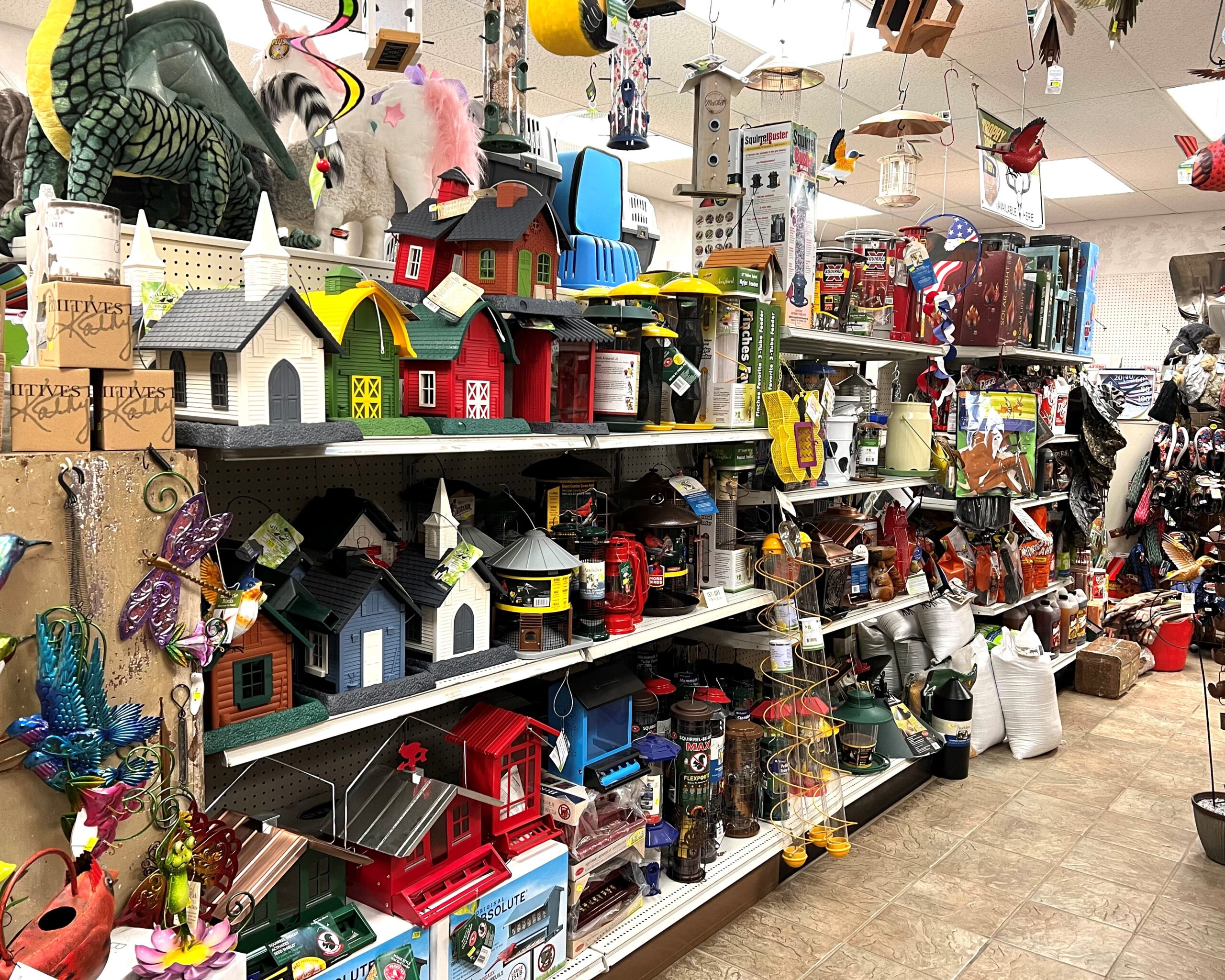 Take the few steps up into the upper portion of our store and browse our wide selection of bird feeders!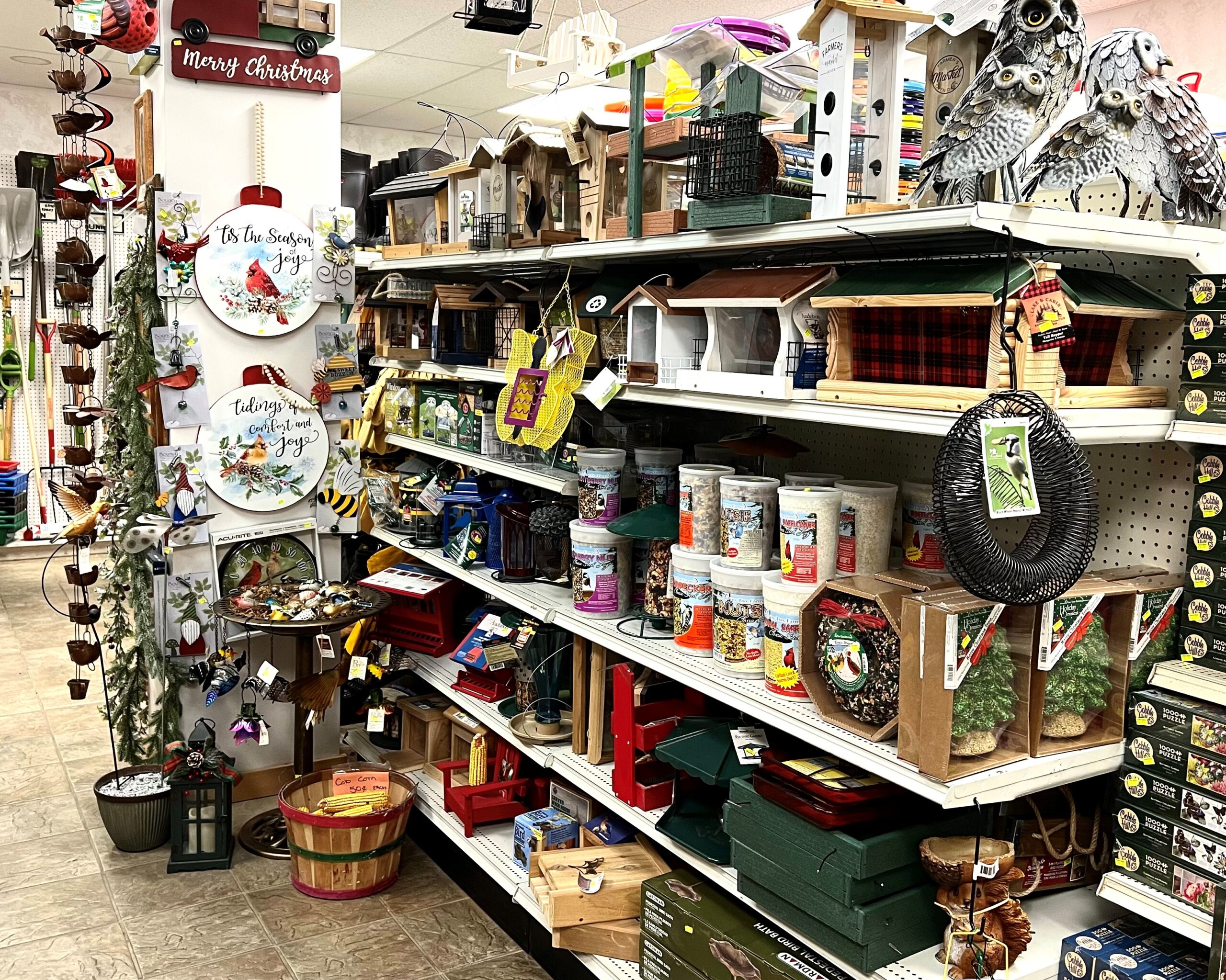 Whether you're looking for a thistle feeder, a suet/seed combo, or something to keep the squirrels out, we're likely to have it.
You can take a peek at a few of our newest feeders below.
Suet blocks are only $1.25 each!
THISTLE SEED:  ONLY $1.35 PER LB.
BLACK OIL SUNFLOWER SEEDS: $30.00 50 lb. bag.
Aspen Song ULTIMATE BLEND wild bird seed mix $55.00 40 lb. bag.
Aspen Song CHOICE BLEND wild bird seed mix $47.00 40 lb. bag
Aspen Song SELECT BLEND wild bird seed mix $18.00 17 lb. bag.
Aspen Song WASTE FREE wild bird seed mix $25.00 15 lb. bag
Aspen Song FRUIT NUT BERRY woodpecker mix $40.oo 20 lb. bag
NEW MIX  North East Blend wild bird seed mix $18.00 20 lb. bag